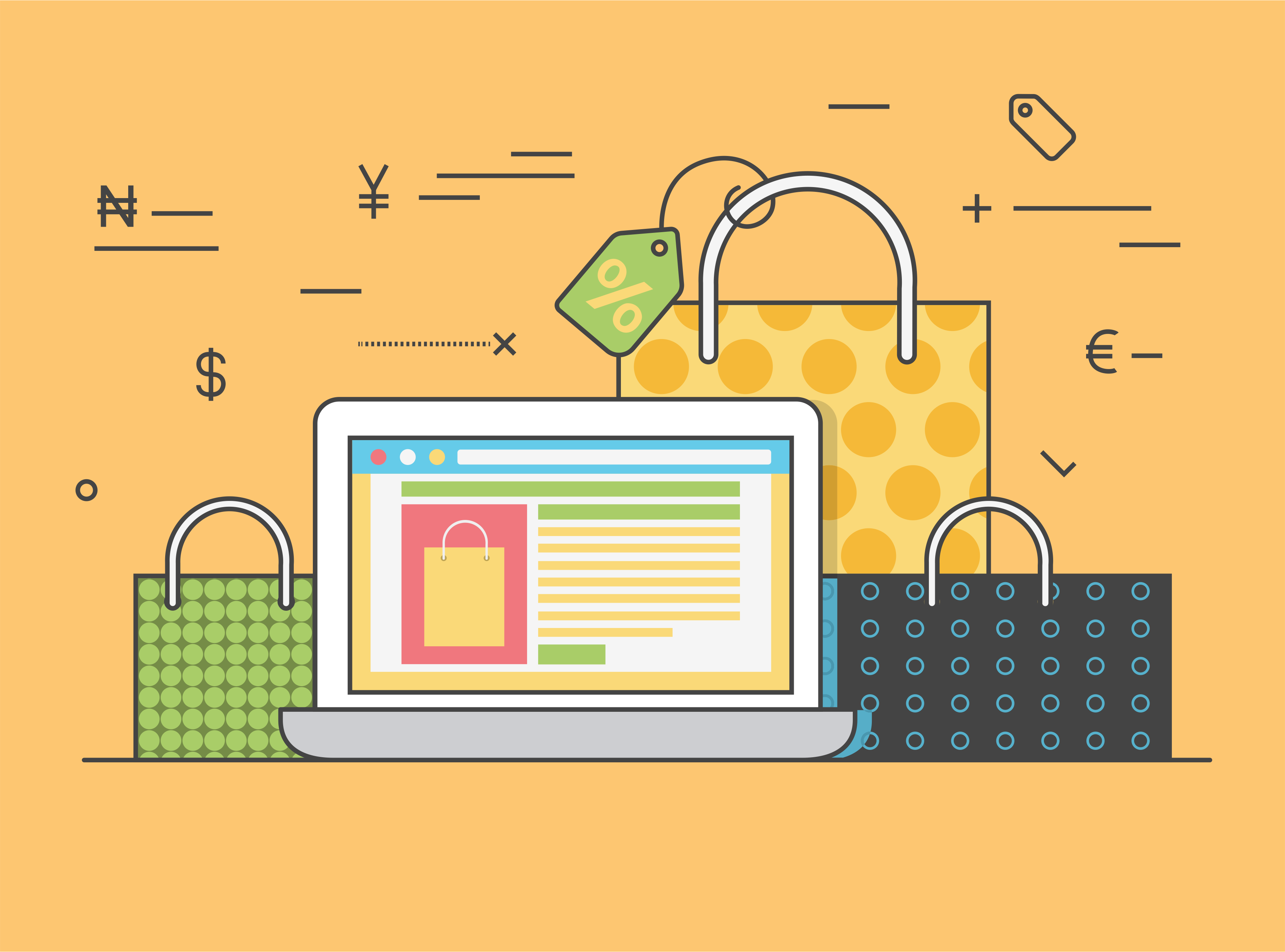 Life has never been this easy. I am absolutely sure. Just yesterday, as I sat perched on a sunken sofa in Mena's house lamenting how badly I needed a new phone but couldn't afford one, her brother Kay had whistled past us. He stopped to assess the state of my phone. "Not bad, just sell it online". He offered while smirking. I rolled my eyes. No one could possibly pay me money online for a phone they haven't seen. I was bent on ranting until Mena or Kay supported my ministry. Mena considered her brother's advice thoughtfully and lit up in excitement. "I know an e-commerce site where we can sell your phone, add a little money and buy your dream iPhone". She supplied.
At this point, I was willing to do anything to get that new phone. In record time, Kay took a crispy clean picture of my phone, uploaded it on the site with it's specifications and price. I had barely stood up to fetch a glass of water when buyers began to show interest.
"That fast?" Mena wondered aloud.
"No be juju be that?" I added stunned. There were over ten buyers, most willing to transfer money to me immediately and one wanted the Payment on Delivery option. I made my choice and in less than 24 hours, I was the proud owner of my favourite iPhone model.
There is a whole world of customers out there looking for what you are selling. I realised that only yesterday at Mena's house. I intend to utilise that channel more often. Kay assured me I could sell and buy anything imaginable online in this ever bubbling market. It's called e-commerce and I have officially been ushered into the future of trade.
e-Commerce and its benefits
Life is evolving and so are the ways of doing things. So much is being learnt on a daily basis in the business world while the old ways are unlearned to fit in into the pace of technology thereby making business easier, faster and way more interesting.
e-Commerce is simply the act of transacting businesses over the Internet. Like what I did with my phone at Mena's house. When people buy or sell virtually without being physically present, it's an e-commerce mode of commercial activities. It also means any business done electronically at one's comfort zone and most convenient time, whether data transfer, movement of cash, goods and services, etc.
e-Commerce according to statistics is expected to grow to about $4.8 trillion by this year- 2021. O por! This has made it the current center of attention and attraction not just to buyers alone but also sellers who are becoming aware of it's advantages. With all the challenges that comes with having a brick and mortar store, an investment into an e- Commerce is the real investment. Little wonder it's expected to cater for about 2.14 billion people. The Covid-19 pandemic and consequent lockdown of the world opened unlimited business doors online for people. e-Commerce is our reality, our only escape from the herald of challenges fighting physical markets and gatherings. Since selling my phone, I've become sort of lazy to go anywhere. Imagine the stress of queuing at the bank to withdraw cash, stroll to a market, take in sweats and smell from humans and gutters, look for a customer that won't cheat you, carry load and finally start hunting for vehicle to take you home. That's not me, ever! A lot of people have grown past this stage of suffering. Not with e-commerce platforms where you can shop for groceries, clothes, shoes, cooked food, sanitaries etc and have them delivered to your doorstep.
Nigerians are accepting this good life with both hands. Buyers are pleased and sellers are raking in millions daily. Customers and sellers choke.
The benefits of adopting an e-Commerce mode of business is enormous. Below are a few;
Almost no capital needed; having an online store requires very little startup capital as you don't really have to prepare anything to get ready for it. Unlike the physical store where you will need to rent the shop, pay for lighting, equip the shop, and depending on your product value, you might also need to hire a security guard. An e-Commerce relieves you of all those beginner's expenditures thereby making it an awesome business model. Gbogbo overhead costs Ko necessary with e-commerce. Although there are outlets such as Shopify where people pay virtual rents but it's nothing compared to the outrageous amounts physical store owners pay to use a store.

Also with e-Commerce, you don't have to bother about bulk inventory, storage, packaging etc. especially if dropshipping is your style, you will not employ anybody, at least till you have become bigger. This will speed up the process of establishing your store online as all that's required is just an internet connection and boom! Your store is set.

It never closes; online stores are usually run on a 24/7 basis. They never close, hence they are always open for business. As opposed to most regular brick and mortar store which runs from 9.am to 10.pm at most, an online store stays awake all through the night to attend to customers who have rough work schedules and cannot shop during the normal business hours. All you need to do is automate your presence and customers will be attended to with the aid of a computerized assistance. This benefit gives you a competitive advantage over those running a physical store because while they close for the day and lose out on customers,the online store is busy taking orders and executing deliveries nonstop.

Opportunity to sell globally: there's no limitations with online marketing. When I wanted to buy a new phone after selling off the old one, a man from Russia advertised some beautiful brand of phones to me. All I had to do was pay for it and it would be sent to Nigeria. You can sell to anyone in any part of the world, distance is no barrier here because the internet is a global village that connects people from all walks of life, hence your goods displayed online can be seen and ordered by someone from either a far country or those around the neighborhood.
e-Commerce is here to stay so the earlier you get on the train the better because the competition is on the rise!
Points to note in e-Commerce
There are things Kay insisted I must know about e-commerce to help me maximise the opportunity. When I order pizza online and they deliver to me, which is about my favourite thing to do these days, Kay calls it a "Business to Customer (B2C) model". Others are the Business to Business (B2B), Customer to Customer (C2C) and Customer to Business (C2B). There are plenty of rooms in e-commerce for retailing, wholesale, drop-shipping,, digital products, service rendering, crowd funding etc.
Any business that must thrive in today's volatile economy must pitch a tent in e-commerce. Start an online store for your product and service by:
Getting your own business website where the throng of customers can easily access you. www.scnip.com has experts who can handle this. They create well optimized websites that render well on any device that has access to the internet.

Utilise social media marketing or get a professional to handle these channels, create ads and promote your business. Send a mail to ([email protected]) so our team can get to work for you. No time! The market is getting saturated, create your niche before that happens. You have no idea how many willing customers are available there

Develop an app for your business. This makes everything super easy and fast for both you and your customers. Kay believes no one creates a better and functioning App than the guys at Scnip. They offer you excellent Application options with enhanced features including payment integration and many more at such competitive prices. I support him.
There are more, for now, my fried rice and chicken order just arrived at the gate. E choke!
Check out our e-Commerce Website Design packages to help you make your decision here: Scnip e-Commerce
.
More articles from Scnip Learn: www.scnip.com/blog/
You can check out our services. We'll be happy to be at your service. Be it web design, mobile or desktop app development, corporate branding, networking, information security services, etc, we have the exact solution tailored to meet your needs.
Call, write us or visit our website: +2347066330035 | [email protected] | https://www.scnip.com
Written by: Joy Onuche