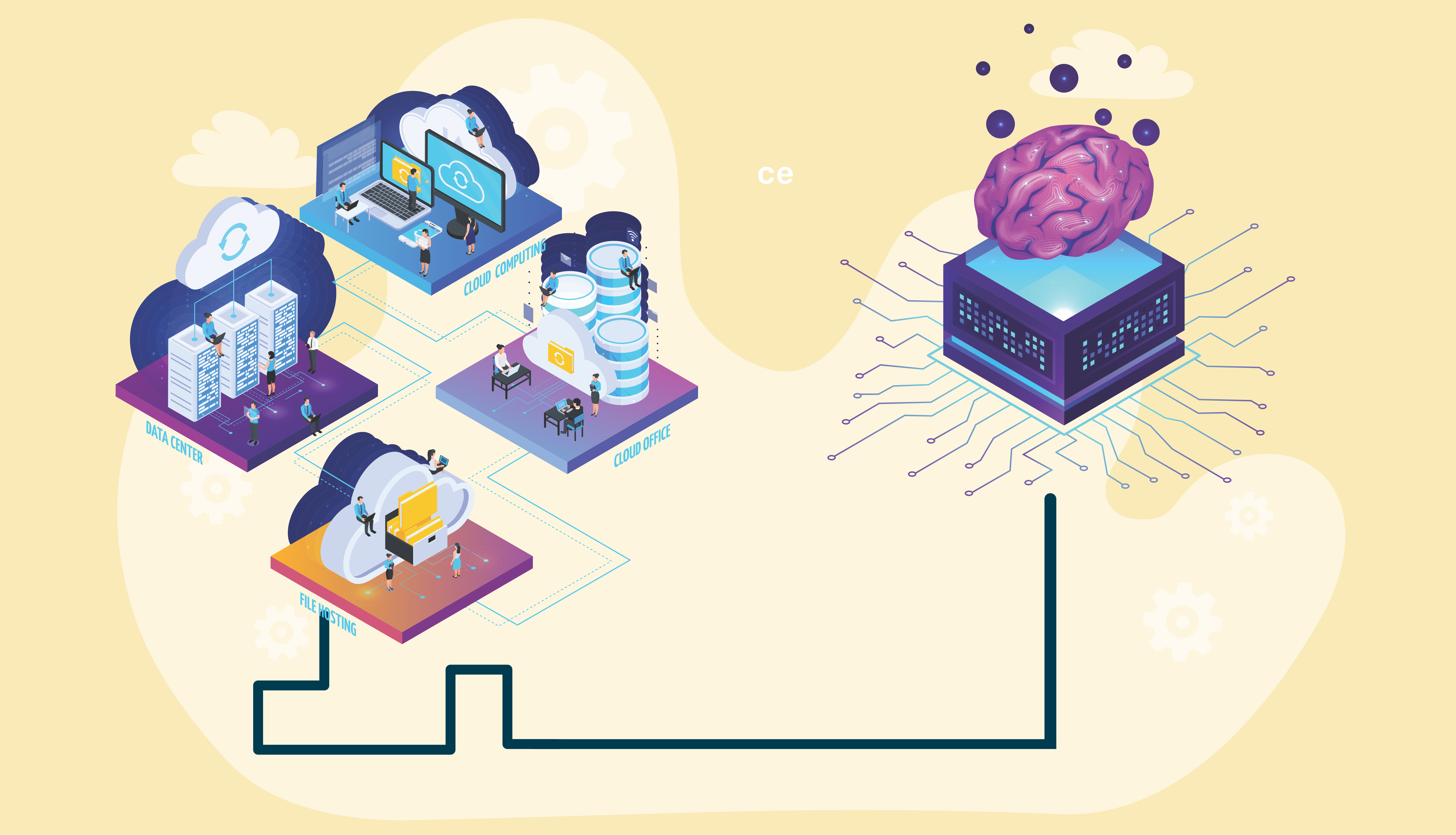 Have you ever overheard the subject of cloud computing being discussed among IT fans and you thought within yourself, what exactly does this term connote and why does it fascinate our world today? Some of us would wonder why the likes of Google Drive, Google Gmail, Dropbox, Box.com, Blackblaze and so on are highly important to us. Interestingly, a lot of people are in the same boat but I have come with good news, that is, to unveil to you and to completely demystify the concept of cloud computing.
History of Cloud Computing
Cloud computing originally stemmed from way back the pre-millennial era, more precisely, the 1950s. Various organizations, having experienced what seemed to be an unending stress towards processing data within the shortest time frame and cost possible, began to embrace more evolved technologies, one of which requires an interconnected computers, an idea which was pioneered by J.C.R. Licklider, an American computer scientist. Up until today, other notable scientists and pioneers like Bob Taylor and Larry Roberts also joined in creating the beautiful and easy IT world that we live in today, a world where everybody can be connected and at the same time access a wide range of designated programs and data irrespective of our locations. Cloud computing INDEED is here to stay and we CANNOT get enough of it, even in the nearest future.
A lot of definitions have been ascribed to the cloud computing service, yet these definitions have cautiously maintained a centre point which is store/storage. Let us explore a few of them.
Cloud computing according to Investopedia simply means the delivery of different services through the Internet. These resources include tools and applications like data storage, servers, databases, networking, and software.
Cloud Computing according to Oxford Dictionary can be defined as the practice of using a network of remote servers hosted on the Internet to store, manage and process data, rather than a local server or a personal computer.
It suffices to say that rather than keeping files on a hard drive or local storage device, cloud computing makes it possible for us to save them to a remote database and access them at any time via the internet. The comparative advantage of cloud-based storage over other alternatives however cannot be overruled as scientists and IT enthusiasts are constantly unraveling new information as regards its usage. Below are some of the advantages.
Cost Saving Potential:

Cloud computing can enable big businesses and companies to save cost while accessing or processing their data. With the help of a speedy internet connection, employees can also complete their tasks very quickly and efficiently. This is an advantage over the expensive and rigorous Information Management Technology we were used to.

Files Storage, Backup and Retrieval:

Thankfully, cloud computing allows us to store, back up files like photos, music, eBooks etc so that they can be retrieved and available to us should an unfortunate incidence like hard drive crash, theft or loss of an electronic device occur.

Ease of Accessibility:

Users can seamlessly carry their files and applications on the virtual space and access them on any electronic device at any point in time and location through the web. For example, imagine collecting a friend's phone just to check an important email.
However, cloud computing is not bereft of some disadvantages which I will share below.
Security Risk:

The issue of security has always been of great concern in companies that highly depend on cloud computing for their various activities and operations as a result of the fact that some sensitive medical records or financial information can be carelessly leaked to a third party which could pose a danger to the integrity of these companies. In order to prevent such occurrence, companies are now accepting a strict adherence to regulations surrounding encryption and the overall usage of the cloud computing service.

Natural disaster:

The functionality of a server maintained by cloud computing could be interrupted by factors like natural disaster or a total blackout. A blackout in a particular geographical location can affect another location owing to the expanded reach potential of the cloud computing.
There are various cloud computing service providers but some of the best ones are Google Cloud Platform, Amazon Web Service, Kamatera, IBM Cloud Services, Microsoft Azure, Rackspace and so on.
How does Cloud Computing technology benefit small businesses and startups?
Without a doubt, small businesses and startups experience financial drawbacks and low funds itch due to IT gadget/hardware procurement amongst other expenditures that accrues as a result of fluctuations in prices and technology evolutions, innovations and inventions daily which renders old techs redundant and less effective for the dynamic business world. This has become a real challenge for small business and startups to cope and grow with constant changes especially in the area of financial muscle in contrast with the corporate giants in the global market. Cloud computing is that needed technology gift and solution for small businesses and startups to soar and compete confidently with bigger corporations without getting worried over unnecessary need for procurement, space, expertise, theft, security, bills or maintenance but rather offers affordable and pocket friendly services of cloud computing technology to help drive efficiency while improving on their performance and productivity.
The following under listed points are just few of the numerous gains of cloud computing technology to small businesses and startups;
Scaling and Flexibility:

It helps companies manage fluctuating demand by logging into your service provider and everything from bandwidth to processing power, ensuring that you can always have the resources needed to support growth. Best of all, when periods of peak demand subside, you can scale back your service plan to save money.

Automation and Better Output:

It brings automation to small businesses, giving you a chance to improve your operations, reducing errors and improving quality. Automation has helped manufacturers dramatically increase their output while cutting other costs.

Better Collaboration and Remote Work:

Using cloud computing helps team members to access, edit, and share documents from anywhere, using computers and mobile devices. This means that traditional and remote employees can work together on projects to save time and improve quality.

Big Data & Analytics:

Your business generates mountains of data every day and cloud computing enables quick analysis thanks to powerful data processing capabilities. Big Data apps abound on the marketplace, giving businesses and startups just like yours to uncover important trends in your business.
In conclusion, the idea of cloud computing is not complete without us identifying its types which include the private, public and hybrid services. Private services are reserved for specific clients using a private network while Public services are provided online for a fee. Hybrid cloud on the other hand is a combination of both private and public services.
Dear reader, have you developed a passion or an interest in cloud computing as a result of reading this educative article? Congratulations! All you need do is follow and subscribe to our blog free of charge and feel free to contribute to the IT community from your personal experiences and wealth of knowledge.
Stay safe.
Get COVID-19 updates for FREE at www.health.gov.ng, www.ncdc.gov.ng, www.covid19.ncdc.gov.ng, www.who.int and www.africa.cdc.org
More articles from Scnip Learn: www.scnip.com/blog/
You can check out our services. We'll be happy to be at your service. Be it web design, mobile or desktop app development, corporate branding, networking, information security services, etc, we have the exact solution tailored to meet your needs.
Call, write us or visit our website: +2347066330035 | [email protected] | https://www.scnip.com